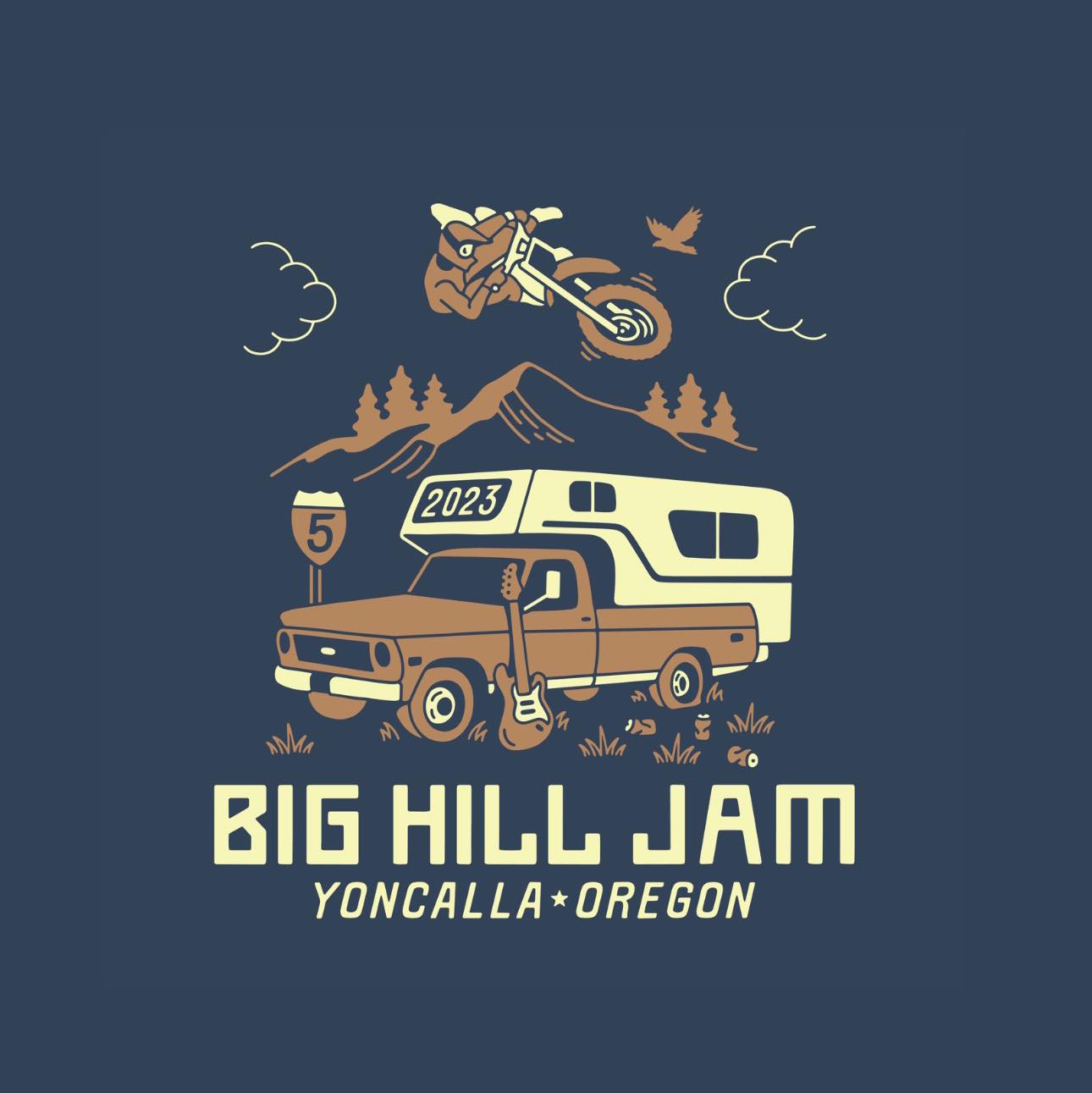 Big Hill Jam 2023: A Can't-Miss Mega-Party!
Are you ready for some adrenaline-pumping action, live music, and a whole lot of family fun? Look no further than the Big Hill Jam in Yoncalla, Oregon! This one-of-a-kind event, organized by the legendary Josh Hill and his family, is a must-attend extravaganza that will leave you breathless and begging for more.
What's the Big Deal about Big Hill Jam?
Picture this: a picturesque hillside in Yoncalla, Oregon, transformed into a playground for thrill-seekers and adventure enthusiasts. Big Hill Jam is the ultimate celebration of all things extreme, featuring heart-stopping hill climbing, pit bike races, and a mind-blowing best whip contest by top professionals in the game.
But wait, there's more! This event isn't just about heart-pounding action. It's a full-blown festival that caters to everyone in the family. With live music filling the air, a wide array of vendors offering delicious treats and unique merchandise, and a vibrant atmosphere that screams fun, Big Hill Jam is the place to be.
Get Ready for the Ride of Your Life!
Thanks to the presenting sponsor, Faster Minis, Big Hill Jam is taking things up a notch. They are offering a whopping $5,000 in purse money, attracting the best of the best to showcase their skills and compete for glory. It's a high-stakes showdown that will keep you on the edge of your seat.
But don't worry if you're not a professional rider. Big Hill Jam welcomes riders of all skill levels, from beginners to seasoned pros. Whether you're a daredevil looking to conquer the hill or a spectator cheering on the participants, there's something for everyone at this extraordinary event.
Unleash Your Inner Fun-Loving Adventurer
Big Hill Jam isn't just about the heart-pounding action and intense competition. It's about creating memories with your loved ones and experiencing the joy of being part of a vibrant community. The event is designed to bring families together, providing a safe and enjoyable environment for all.
So mark your calendars and get ready to join Josh Hill and his family August 12-13, 2023 for a weekend filled with laughter, excitement, and unforgettable moments. Big Hill Jam is an event you don't want to miss, where the thrills are sky-high, the music is rocking, and the fun is off the charts!